Introduction :
Pakoda are deep fried snack made with gram flour, onions and vegetables with salt and spices. This is one of the most popular and much loved snack specially in rainy season/ cold winter. This is most commonly prepared in most Indian homes as an evening snack and serve hot with a cup of tea.There are so many different kinds of pakoda/fritters you can make like palak pakoda, potato pakoda, mirchi pakoda, onion pakoda.Today I will show you quick and easy way of making onion pakoda in just 10 minutes.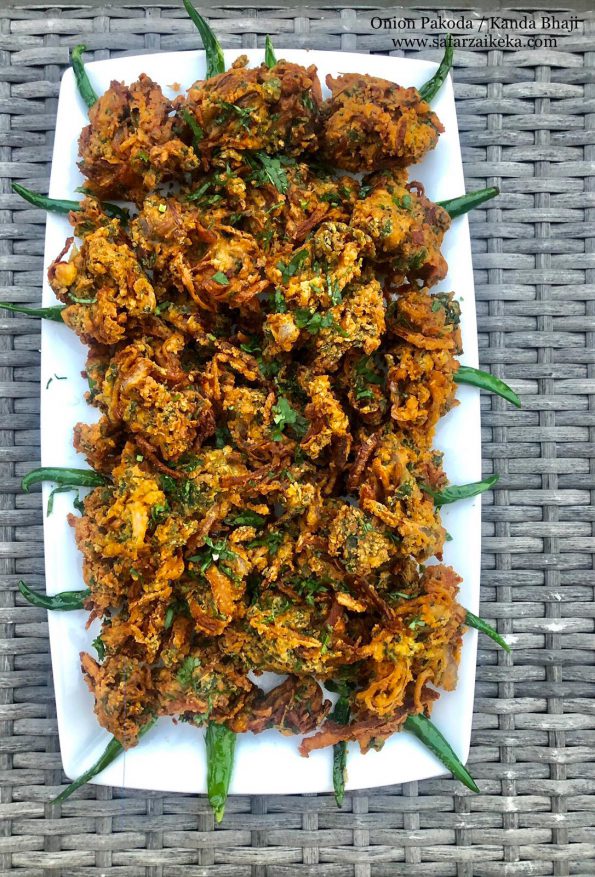 Preparation Time: 10 minute
Cooking Time:10-15minutes
Ingredients :
Thinly sliced Onion 2 cups
Gram flour 1 cup
Finely chopped green chili 4-5
Finely chopped cilantro 2 cups
Azwain 1 teaspoon
Jeera powder 1 teaspoon
soda bicarbonate  1 teaspoon
Salt to taste
Oil for frying
Instructions:
Add slice onion in a bowl.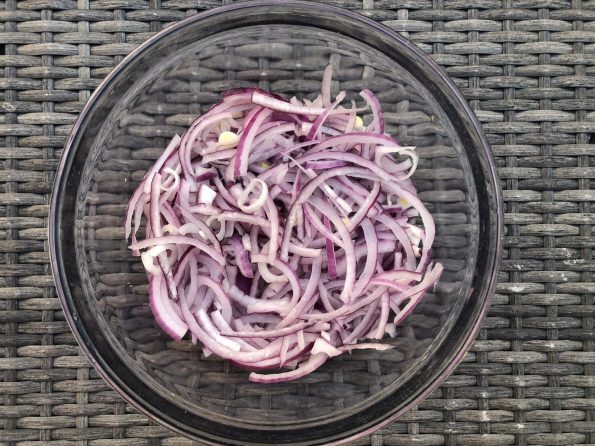 Next add finely chopped green chilies, cilantro, jeera powder, azwain, soda bicarbonate, and salt to taste.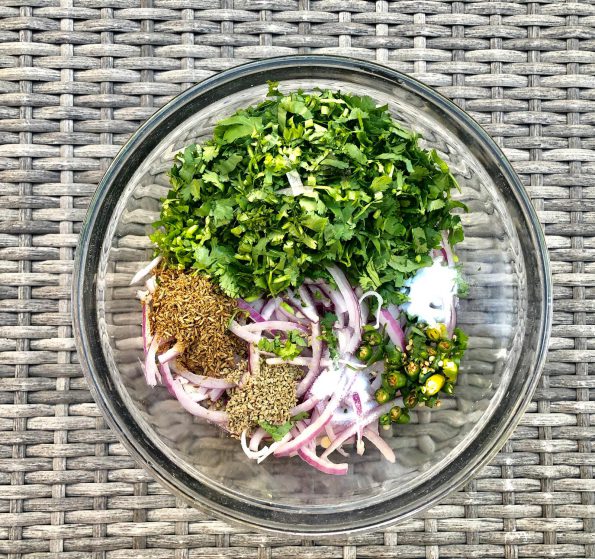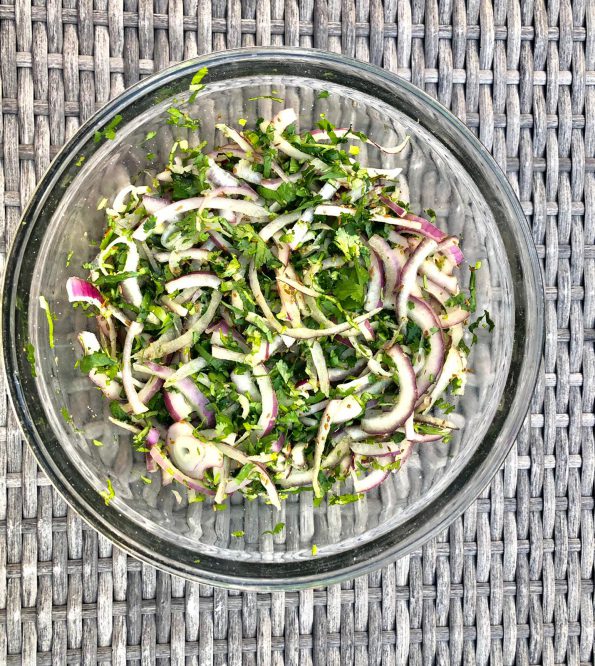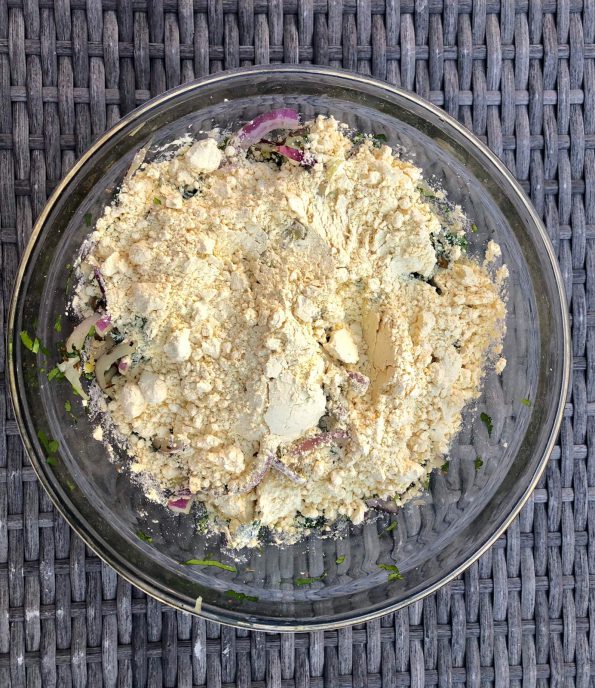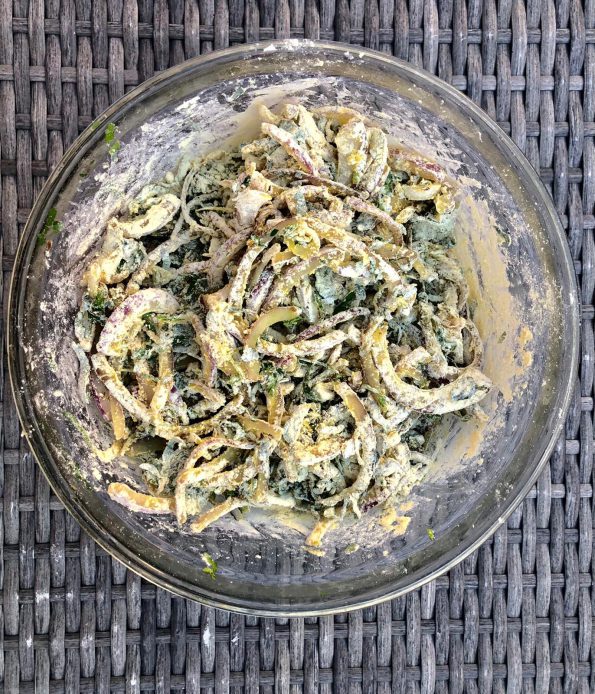 Add very little water to combine all the ingredients together and mix it well.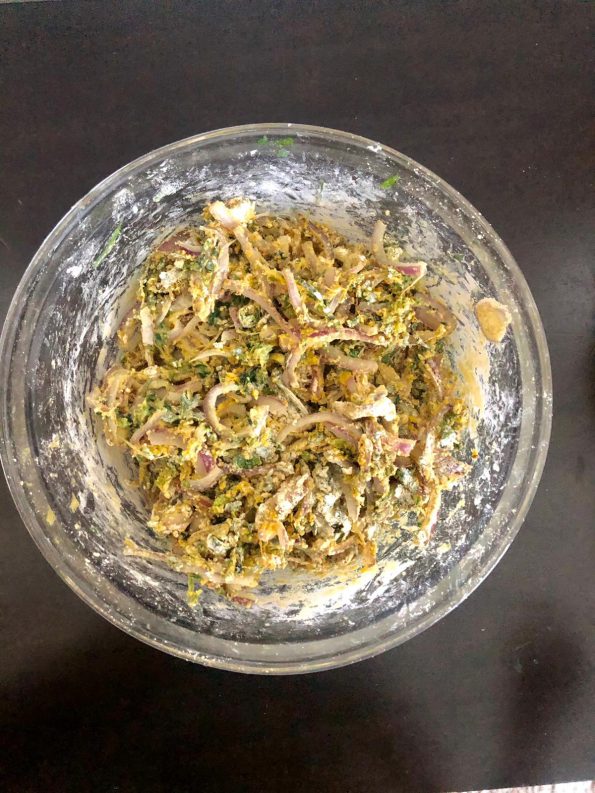 Heat the oil in large wide pan.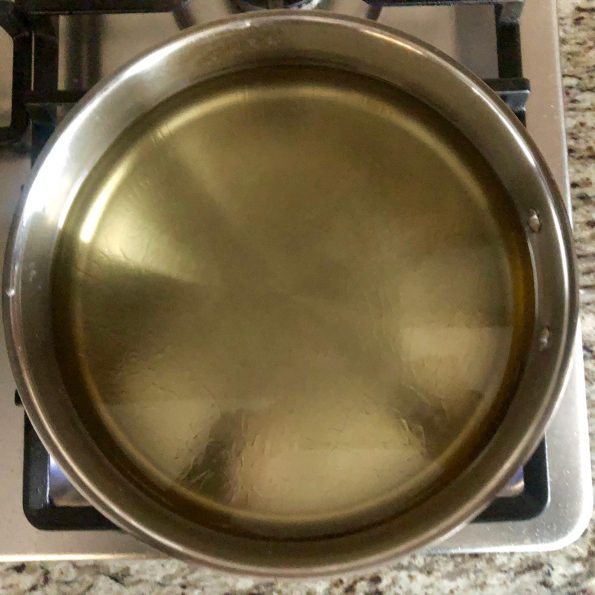 Once the oil is hot in off  add small portions of mixture in the oil and fry.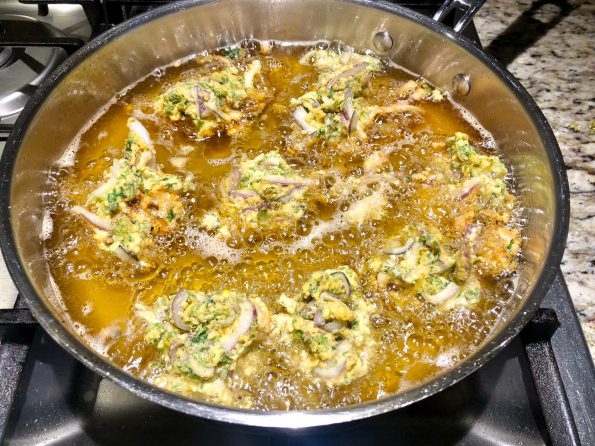 Turn over and fry till golden brown.
Transfer them to an absorbent paper, and serve hot with some fried green chilies.