Ok Introduction:
Tamarind and date  Chutney is also known as Imli chutney (Imli is the Hindi word for tamarind)/ sweet chutney. Tamarind  and date chutney is a spiced, sweet and tangy sauce/dip served with Indian chaat snacks or fried snacks like samosa, kachori or pakoda. This chutney can be made with tamarind, dates, and jagerry by  boiling with water and  exotic spices that ultimately turn in to a spiced sweet and tangy sauce/dip/chutney.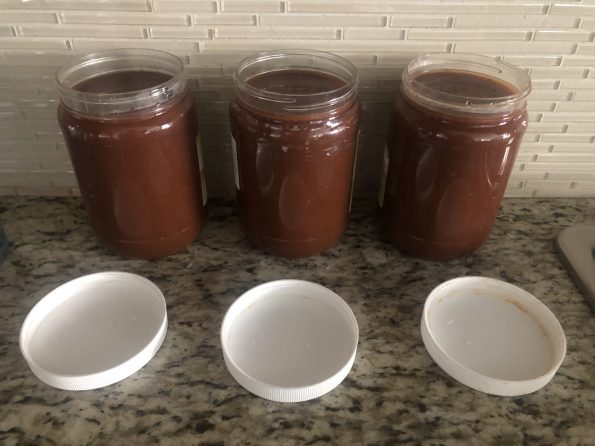 The consistency of this imli chutney is slightly thick with a smooth texture. It has the sourness of tamarind balanced with the sweetness of the jaggery (Indian unrefined sugar made from sugarcane juice) and the earthiness and mild hotness coming from the bay leaf, cardamom, cumin seeds and red chili powder. This tamarind chutney is often used in North Indian chaat snacks like dahi vada, samosa chaat, aloo tikki chaat etc.
You can make this chutney ahead of time and  store it in an air-tight bottle in the refrigerator and it lasts well for 4 to 5 months.
Preparation  Time: 15 minutes
Cooking Time:40-60 minutes
Yield: 2 bottles
Ingredients:
Tamrind 1 cup
Pitted dates 1 cup
Grated jagerry 1cup
Bay leaf 1 or 2
Cumin seeds 1 teaspoon
Black cardamom 4-5
Dry ginger powder 1 teaspoon
Black salt 1 teaspoon
Kashmiri red chili powder 2 teaspoons
Caram seeds/ azwain 1 teaspoon
Water 10-12 cups
Salt to taste
Instructions:
In a large wide pan or wok add jaggery, tamarind and pitted dates along with 10-12 cups of water.
Bring the mixture to boil.
Now add black cardamom, cumin seeds, dry ginger powder, black salt, kashmiri chili powder, azwain, and salt to taste.
Give it a mix and allow it to cook on high flame of 20-25 minutes by stirring occasionally.
After 25 minutes the dates  jaggery and tamarind become smooth and mushy.
Strain the mixture in to a bowl.
 Cool and store in clean airtight bottles and refrigerate it last well for 4-5 months.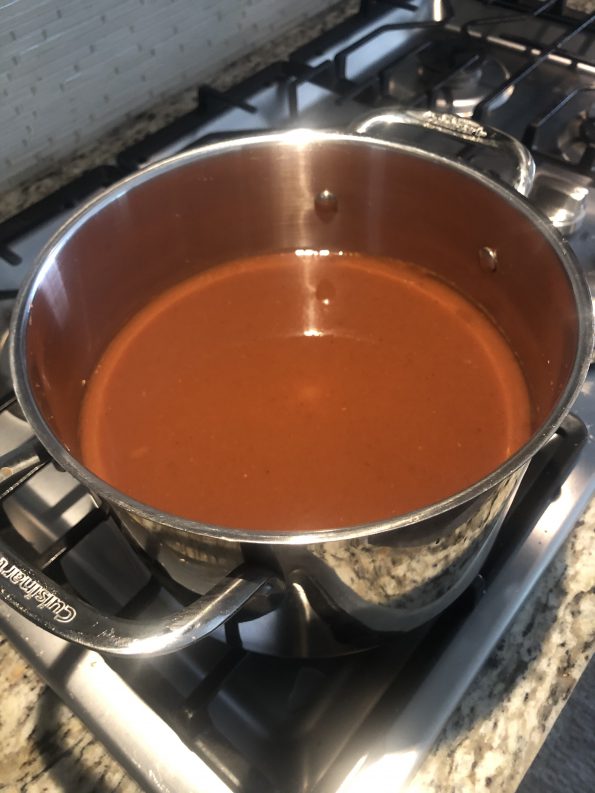 Tips
Consistency: The consistency of the chutney can be altered easily. Simply alter the amount of water and you can make the  chutney slightly thin or thick as per your requirements.
Quality: Use fresh ingredients. Avoid using aged tamarind as the taste will be very different with aged tamarind and the color will be very dark.
Scaling: This recipe can be easily halved or doubled.
Storage: You can easily store tamarind chutney in the refrigerator for 4 to 5 months. You can even freeze it to last longer.
Substitutions
Jaggery: Jaggery is unrefined sugar made from sugarcane juice. If you cannot get jaggery then add  brown sugar/ white sugar. The taste will be little different with sugar. You can easily add about ½ cup of sugar. If required you can always add more sugar.
Tamarind: Tamarind is easily available in any Indian groceries. If you cannot get  tamarind then use 1 cup of tamarind paste or concentrate. Depending on the tartness of the concentrate or paste, you will have to adjust the quantity of water and jaggery.
Serving Suggestions
Dipping Sauce: Serve tamarind chutney as a side condiment dip with Indian snacks like pakoda, samosa, kachori, aloo tikki. and even with potato wedges or french fries, this chutney pairs fabulously.
Topping or mixing sauce: You can even use it as a topping sauce for chaat snacks like dahi vada, sev puri, pani puri, dahi puri, katori chaat, bhel puri or any chaat snack.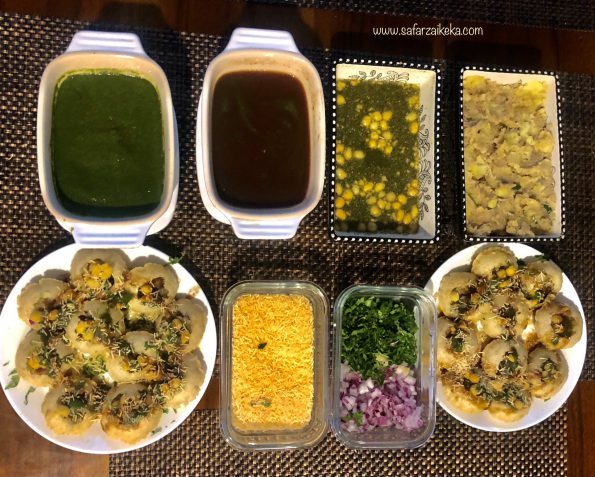 If you made this recipe, please be sure to post your reviews in comment section below.