Preparation Time: 15-20 minutes
Baking time: 1 hour 15 minutes
Ingredients For Cheese Cake Crust:
Digestive biscuits/graham crackers 10-12
Melted unsalted butter 6 tablespoon
Granulated sugar 1 tablespoon
Ingredients For Cheese Cake:
Cream cheese 1 1/4 lbs (2.5 8-oz Packages) room temperature
Large eggs 3, room temperature
Sour cream 2 tablespoon
Vanilla extract 1 teaspoon
Procedure For Cheese Cake Crust:
Crumb the digestive biscuits in a food processor or blender or put them in a sturdy ziplock bag and roll with a rolling pin until fine crumbs form.
Transfer the crumb into a mixing bowl.
Combine crumbs together with melted butter and sugar until moistened.
Put this moistened crumb into a dusted 6-inch springform pan and press it.
Bake in the center of the oven at 350°F for 8 minutes then cool to room temperature.
Set aside.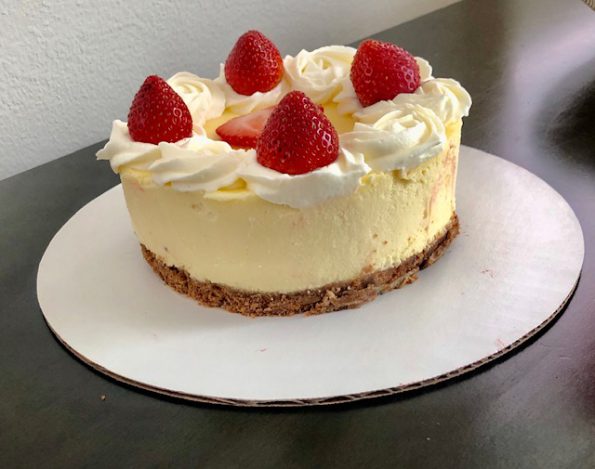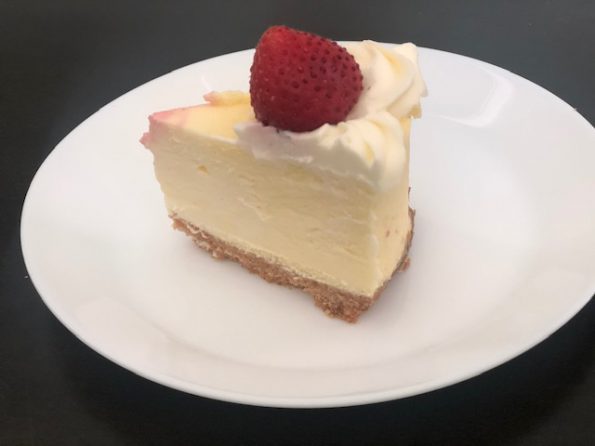 Procedure For Cheese Cake Crust:
Preheat the oven to 450°F, and fill the large pot with water and bring it to boil on a gas stove.
In a bowl of a stand mixer fitted with a paddle attachment, combine cream cheese and granulated sugar. Beat on medium-high speed for 5 minutes until completely smooth, scraping down the bowl and attachment as needed.
Reduce the speed to low and add eggs one at a time, letting them incorporate between each addition and scraping down the bowl as needed.
Reduce the speed to low and add sour cream and vanilla extract and mix just until incorporated.
Pour the batter into a pan that has cooled crust.
Place the 2 large sheets of extra-wide heavy-duty foil on the counter. Set the springform pan in the center and fold the foil up the sides of the pan ensuring there are no rips or holes.
Take a large and deep roasting pan and set your cheesecake pan in the middle and add boiling water around the edges of the pan about halfway.
Carefully transfer cheesecake to the center rack of the oven and bake at 450°F  for 15 minutes.
Then reduce the temperature to 225°F  without opening the oven door, bake additional 60-65 minutes.
Remove cheesecake from the oven and let it rest in the roasting pan with water for 45 minutes then take out the pan from the water bath and cool completely.
Cover with plastic wrap and chill in the refrigerator overnight to fully set before decorating.
Decorate the cake with whipped cream and some strawberries.
Enjoy.